Rugby Tens Championship – Creating Player opportunities on the World Stage
R10C Media
Taking place in Portugal in late November, the Rugby Tens Championship brings professional rugby opportunities to players from developing rugby nations.
Men's, women's and academy teams will be competing in this new series, with players from the USA, New Zealand, Canada, South Africa, Kenya, Ireland and such competing on the same stage with players from Portugal, Sweden, Israel, Denmark, Chile, Brazil, Russia and more at this inaugural event.
There will be four professional clubs and their Academy teams competing in Lisbon on November 27 and 28: The Balkans Honey Badgers, The Cape Town Wild Dogs, The San Clemente Rhinos, and The Serengeti Elephants.
Founding members of the Rugby Tens Championship come from varied rugby, sport and business backgrounds. Andreea Trufasu, a former Olympian in swimming, brings extensive business experience in Europe, Asia and North America, and is the CEO of Rhinos Rugby that owns Rhinos Rugby Academy, Rhinos HP Program and San Clemente Rhinos. Derek Nellmapius, President of Rhinos Rugby, has years of experience in the development of American rugby players through his work with Rhinos Rugby, as well as being a successful business owner of PoolRx Worldwide.
The duo of Nicholas Benson and Thierry Daupin were pivotal figures in the establishment and success of the professional competition, Major League Rugby, in North America. Willem Strauss is the President of the Blue Bulls Rugby Union, the professional rugby franchise from South Africa.
Iwan Rossouw, who is Events Manager for the Rugby Tens Championship, is excited for the opportunities that the competition will create.
"From an administrative perspective, an event of this magnitude initiates various levels of communication, which in turn provides us with opportunities to connect with both coaches and players worldwide," Rossouw said.
"It's humbling to be a part of such an extensive organization process, which has brought people together from all walks of life with the common love of rugby.
"A great amount of effort has gone into the preparation of this tournament behind the scenes, with added pressure from the ever-changing COVID protocols.
"It is with great relief and utmost pride that we can say that the tournament is going full steam ahead. Excitement is rising for all involved."
This objective of giving players from emerging rugby nations a platform to play professional rugby with some of the best in the world is symbolized by the host nation, Portugal.
Portugal has a rich rugby history, the men's national team having competed at the 2007 Rugby World Cup, where they were placed in Pool C alongside New Zealand, Scotland, Italy and Romania.
Os Lobos played games in Paris, Lyon and Saint-Etienne, finishing bottom of their pool. Currently, Patrice Lagisquet's side are on the hunt for a second World Cup berth, after placing second in the 2021 edition of the Rugby Europe Championship, the team showing their credentials with a 20-17 win over Canada in the Portuguese capital.
Hosted at the Estádio Universitário de Lisboa, four players from the University of Lisbon represented their country at the 2007 World Cup and several national team players will be turning out in the Rugby Tens Championship.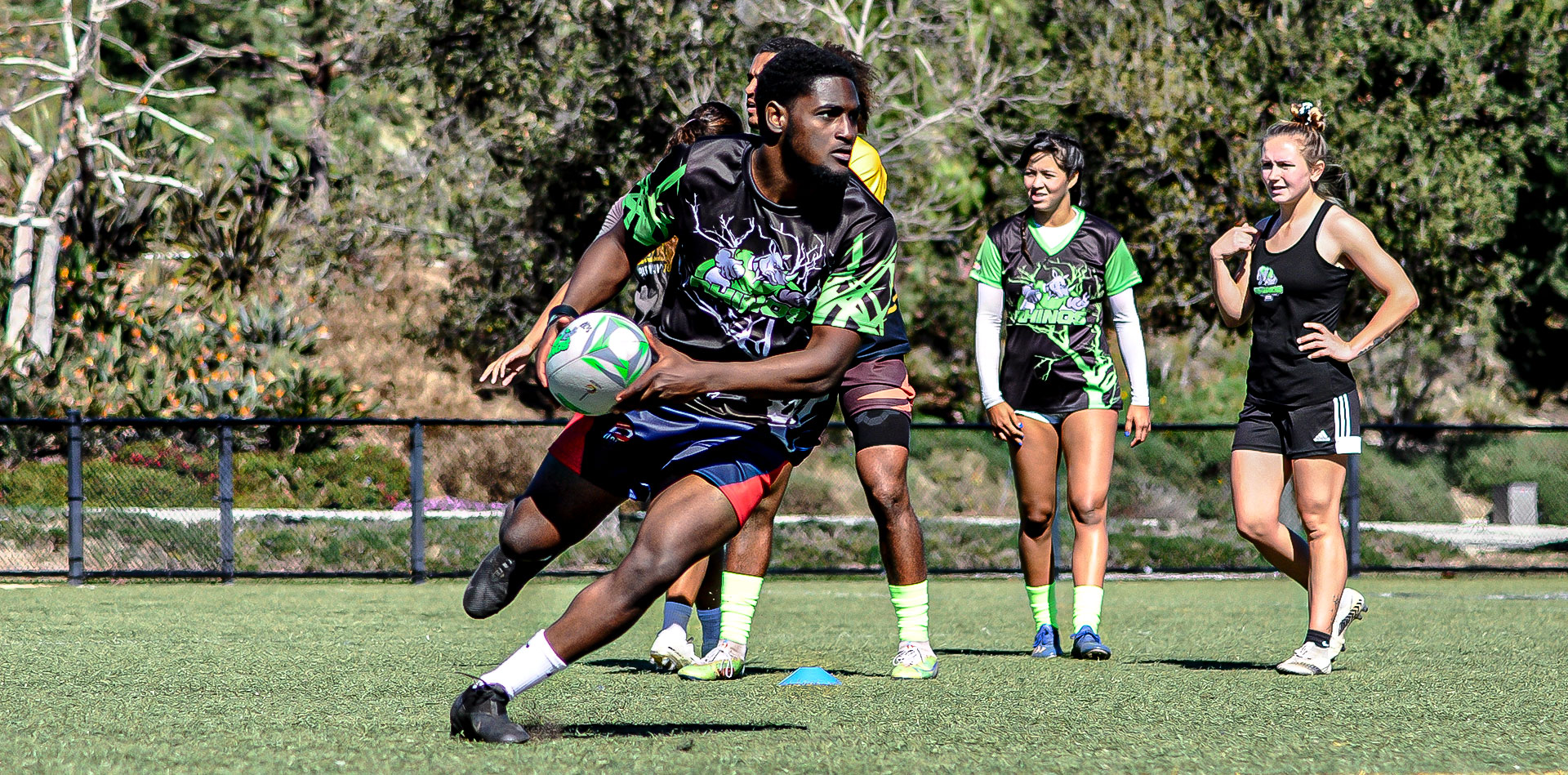 Mariana Marques is the first player from Portugal to have been unveiled, whilst Pleuni Kievit has represented the Netherlands in both 15s and Sevens and San Clemente Rhinos women's head coach, Katie Dowty, has previously represented the USA Eagles. There will be more Eagles on show in Portugal's capital, with Devereaux Ferris and current MLR Player of the Year, Mikey Te'o making their way to Europe.
Kenya sevens legend Collins Injera and former Japan women's sevens captain Chiharu Nakamura are set to showcase their talents alongside plenty of up and coming players.
Willem Strauss, Rugby Tens Championship founder and president of Blue Bulls Rugby Union, is enthusiastic about how the series will benefit players.
"Rugby Tens Championship is an exciting concept in sport from many perspectives," he said. "It brings equality for men and women at various levels, including compensation structure.
"It's a unique development rugby pathway for boys and girls, and it's set to create opportunities for diverse competition with players from countries such as New Zealand, Brazil, Canada, the USA, Portugal, Sweden, South Africa and more."
Brazil international Milena Batista Mariano Silva is one such player making her way to Lisbon. A stalwart in her nation's 15s and sevens teams over the years, the São José player is very much looking forward to stepping back onto the field.
"The Rugby Tens Championship is a great opportunity to return to international rugby after a while away from the pitch due to the pandemic," she said.
"It is Also an incredible opportunity to experience the values of rugby, with athletes from all over the world."
Belgium international Thomas Brouillard is one such player hoping to have an impact in Portugal. Largely known for playing for the Belgian sevens team, he has also represented his country in the 15-a-side game
"I will be there for two simple reasons," Brouillard said. "The first is to take a lot of pleasure by playing rugby and the second is to show other players from other countries that Belgians can also be dangerous on a pitch."
Partnered with Portuguese sports and events management agency Move Sports, the Rugby Tens Championship will be able to draw on 16 years worth of local logistics experience to create a competitive and memorable event.
Organizers of the Portugal Rugby Youth Festival, Move Sports have extensive experience in the organization of rugby events, having arranged over 2100 sports tours in the last decade and a half.